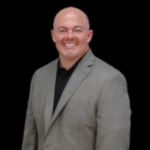 Jerry Oneal
Broker
My heart is to do what God has called me to do and do it to the best of my ability. God blesses us all with talents and I believe we are called to serve God and otheres with those talents. I am personally called to be a Husband, Father, Man of God, Broker to my agents by example and serve North Alabama as the Real Estate Professional you want, who brings success to your real estate transaction. Call today and Lets Call it Sold!
"Jerry used his many years of expertise in the Real Estate industry to make the selling of my home an
…
Read More
d buying process of my new home an easy transition for me. He was able to answer all of my questions and eased my concerns when needed. I'd highly recommend him if you are in the market to buy or sell."
Read Less