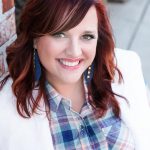 Bonnie Shipp
Associate Broker
After twenty years of working in the corporate world and successfully growing other peoples companies, I knew it was time for a change. My interest in Real Estate was born in the area of design and remodeling first my own home and then helping others, I am the owner of Repurposed Home Design and Staging. Now I work to match others with their dream home and help sellers to present their homes in the best way possible. When preparing a listing I start from the beginning, Cleaning, Stagings, Repars and more. My goal is to make sure every client leaves me knowing they were taken care of. I grew up in Cullman, then moved to Marshall County. North Alabama is an amazing place to live and work and I would love to help you find that perfect home. Call me and we will work together to make your dream come true. #thematchmaker #anothermatchmade #anotheronesold #whosnext
"Julie is the best! Very informative, very nice, she is just the best."
"This sweet lady really is the best! From the start of us trying to find out first home till we close
…
Read More
on it and even after she was so considerate, helpful and honest. She made us feel like we could trust her with anything and answered every question we had. She treated us like family and instantly became a friend. I recommend her to anyone looking to buy a home."
Read Less
"Awesome Person, highly recommend her for your real estate needs!!"